Meditation retreats can provide a break from life's stressors.
But they're about more than just relaxing. A meditation retreat can help you to check in with your emotional, mental, and spiritual well-being, and lead to major life transformation by providing you with clarity about yourself and in consequence, clarity about the rest of your life and your current problems.
A meditation retreat is essential to quiet the mind, explore your inner peace, and open your heart.
Meditation retreats have expert guidance so you can get real answers and inspiration to find peace and harmony in your life or simply unplug from your hectic routine. The programs offered in retreat centers have various activities which can span from a day to weeks.
Each destination offers a unique experience for those who want to explore the different types of meditation or even for experienced practitioners.
13 Top Destinations for a Meditation Retreat
From the ruggedly impressive beauty of the Canadian Rockies to the peaceful serenity of Costa Rica's coast and the breathtaking beauty of Bali, there are meditation retreat destinations in all corners of the globe.
Most meditation retreats are open to all levels of experience. And don't worry; you're not going to meditate all day. You will encounter different mental, physical and emotional exercises that will help you reconnect with nature and contribute positively to your health.
USA - California
The beautiful woodlands and meadows at Gomde California retreat center are some of its charms. It's located at a forested mountain that allows visitors to enjoy their time by being close to nature.
At Gomde, you can learn the foundational teachings of Buddha, the Mahayana, and other instructions that are helpful for effective contemplation and meditation.
Visitors highly recommend their retreats because of the professional yet warm guidance and how at ease they felt during their stay.
Discover Retreats at Gomde California
Spain - Mallorca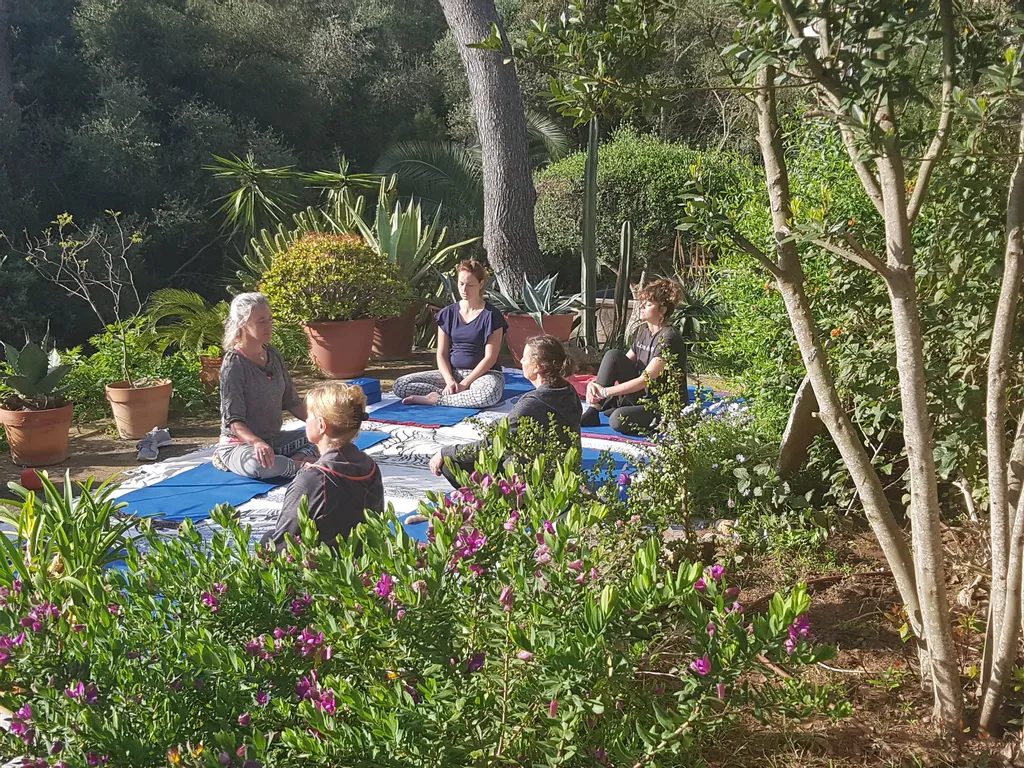 Cala Figuera is a picturesque harbor town in Mallorca, Spain. The glassy water and fresh air are revitalizing for travelers who want to explore or meditate.
Enjoy the benefits of being close to this scenic nature at Sharanam Retreats, an excellent place for spiritual healing. They offer guided yoga and meditation coaching personalized for deepening your relaxation and healing. Don't forget to enjoy the tasteful and nutritional food!
Being surrounded by nature's beauty makes the experience in Sharanam Retreats unforgettable. The retreat center is located in the forest where you can reach a beautiful natural port with small traditional fishing boats. The area is also ideal for hiking, cycling, kayaking, and boat tours.
Discover Retreats at Sharanam Retreats
Italy - Abruzzo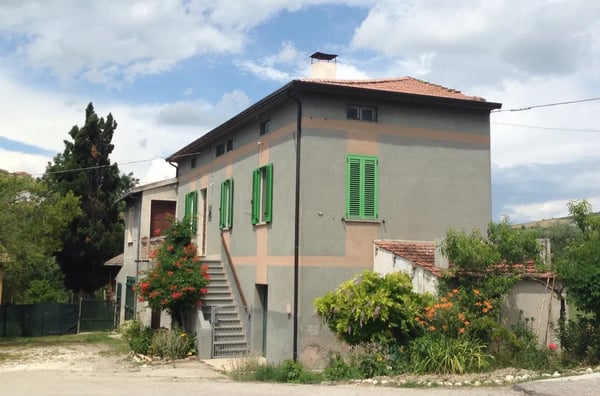 Re-energize at Love and Nature Healing Retreat. The family-owned center is located in the sunny hills of Teramo province. They offer one-on-one healings, meditation, and spiritual guidance for anyone who wants an uplifting and comfortable retreat for themselves. It's ideal for an intimate retreat and self-exploration.
Another hit among the visitors is their wholesome homegrown food from the owners' quaint farm in a small Abruzzo town.
Discover Retreats at Love and Nature Healing Retreat
Portugal - Cinfães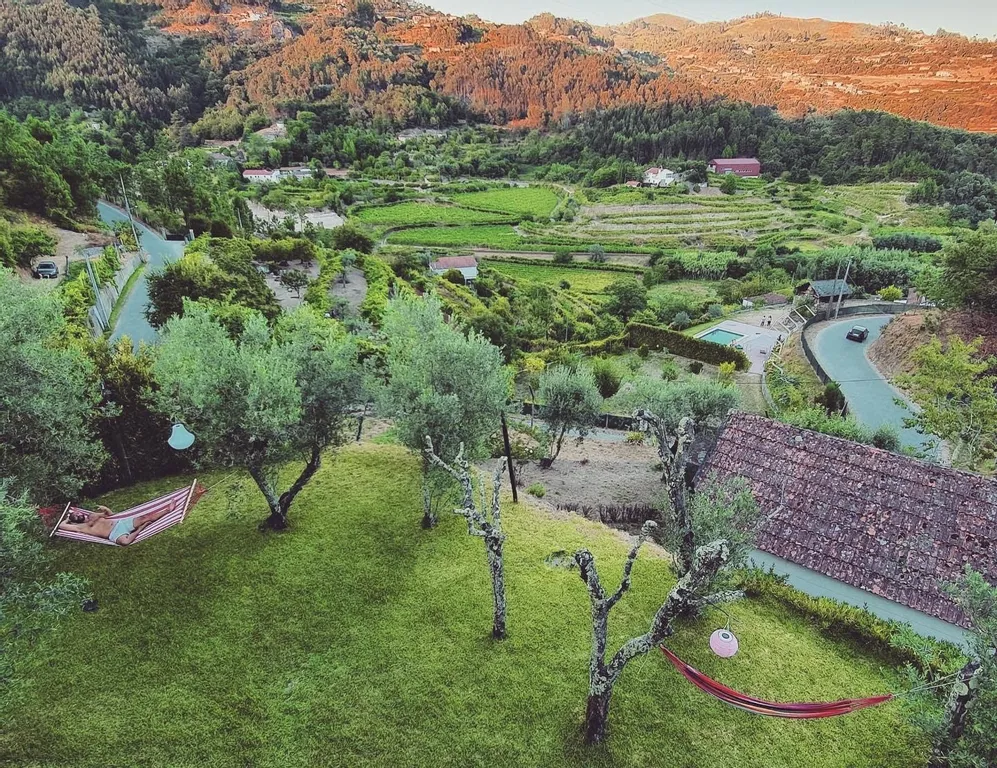 The Douro Valley in Portugal is recognized by UNESCO as the world's oldest demarcated wine region. Their wine production started 2,000 years ago. The terraced fields are also a sight to see when you're visiting the region.
At the heart of this valley, you will find The Lighthouse retreat center. The stunning place is surrounded by nature, making it ideal for leisure activities and meditation. Different hang-out spots like a spring water pool, a garden terrace that overlooks the valley, and grounds with fruit trees and vineyards are places for recharging and reflection.
The retreat center specializes in plan medicines, how sacred plants help with self-exploration, and they also incorporate meditation sessions into their retreats.
Discover Retreats at The Lighthouse
Canada - British Columbia
The Naramata Centre is an inclusive place for all ages. This allows anyone to practice meditation along with a supportive community.
This oasis warmly welcomes visitors and inspires people from all walks of life to be more open to personal and spiritual learning. With the help of professionals, you can have a lovely time and enjoy a variety of programs for music, arts, leadership, and health.
On their retreat, you can stay at a cozy motel-style unit, and you can enjoy a short walk to the lake and admire the beauty of nature.
Explore the Naramata village's library, museum, and enjoy the massage, yoga, meditation, and programs you can enjoy with the local community.
Discover Retreats at Naramata Centre
Germany - Hamburg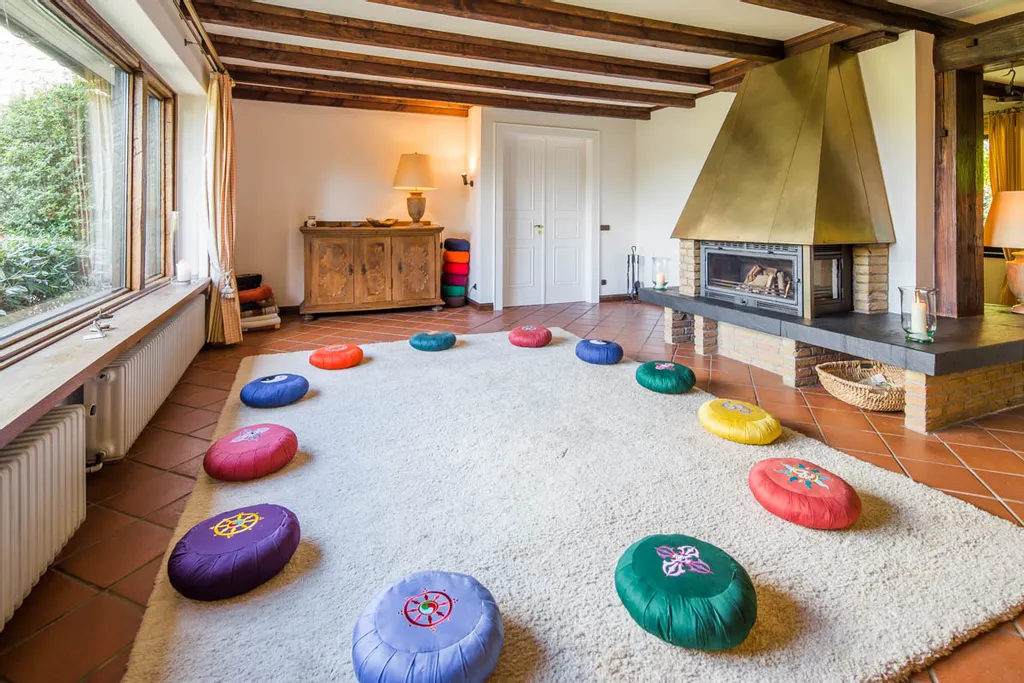 The Little Paradise in Hamburg, Germany is a treasure in the midst of commercial and cultural institutions. The place is specifically designed to provide you deep rest and tranquility.
A retreat in this place is everything you want it to be: near nature for peaceful strolling, stunning lakes and forest for relaxing, and a house you can use for replenishment and inner alignment.
Some of the activities you can join in include silent meditation, mindful walk in nature, self-contemplation, reading, garden meditation, and others that help you reflect upon your inner process.
Discover Retreats at Little Paradise
Indonesia - Bali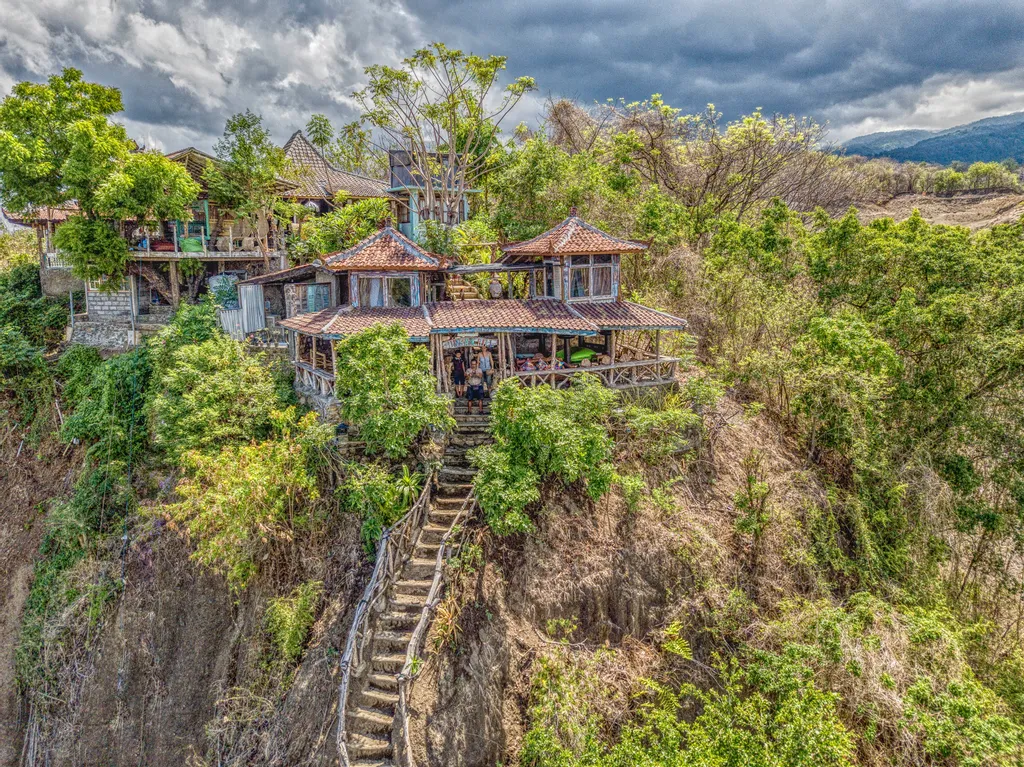 Bali, Indonesia is a popular destination for travelers. Who wouldn't want to unwind in a stunning sanctuary where you can reconnect with nature?
Join like-minded people at yoga sessions, meditation, and other classes at Santhika Dream Hill Retreat Center. Located in the North of Bali, this retreat center is perfect for those who want to slow down and make time for their mental, spiritual, and emotional health.
For instance, they have an anti-stress meditation and yoga holiday in Bali where you can practice Kundalini yoga meditation sessions and massages, trekking tours, and dolphin adventures.
There's so much more to see at this retreat center so check out their retreat schedules!
Discover Retreats at Santhika Dream Hill
Peru - Cusco
Paititi Institute offers online and offline sessions geared towards yoga, meditation, and supporting a society of deep and nurturing true values.
Gain a deeper understanding of meditation, primordial breathwork, QiGong practice, Daoist alchemy, and other workshops that can be foundational to developing your life purpose.
The retreats are designed for those who want to embody a more genuine sense of being and empower themselves in all circumstances.
Come and see their retreats for yourself!
Discover Retreats at Paititi Institute
Ecuador - Cuenca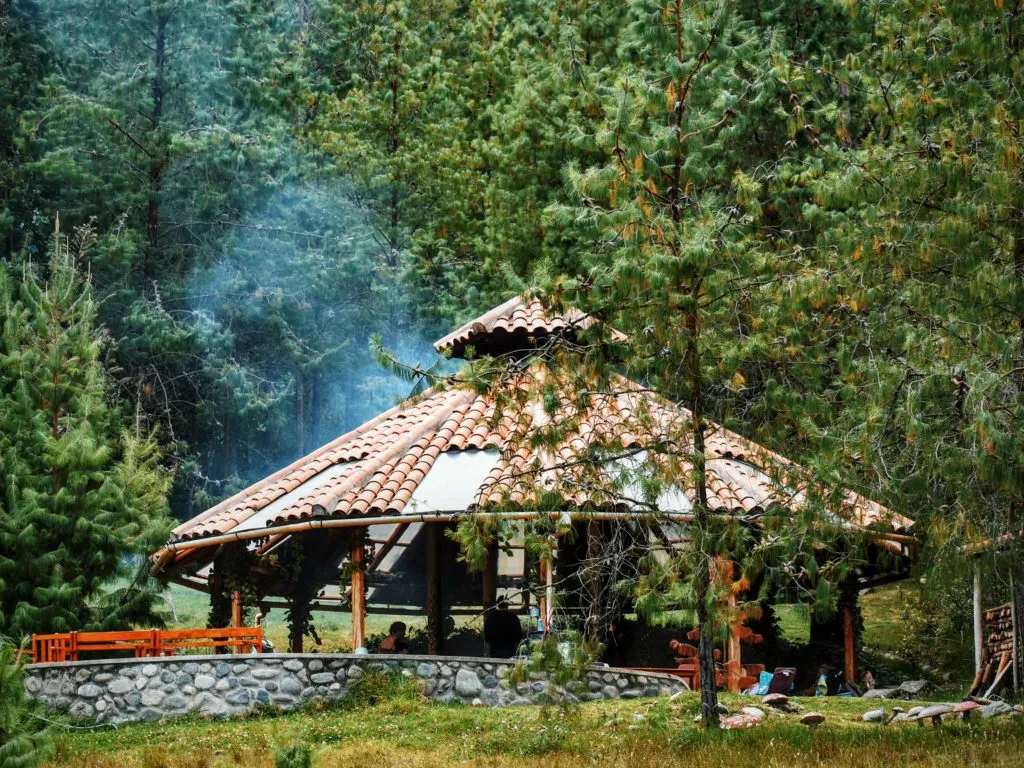 Be ready to reconnect with your inner self. Transform your life by going on a retreat at Gaia Sagrada.
Situated in lovely country mountains in Ecuador, this beautiful retreat center gives you a chance to learn more about shamanic healing, yoga, and meditation sessions where you are guided by authentic Ecuadorian shamans who can bridge your knowledge between the ancient and modern world.
Discover Retreats at Gaia Sagrada
Costa Rica - Tamarindo
The El Sabanero Eco Lodge is located at Cañafistula near Tamarindo. Settled on a lush hillside, you can enjoy the view of the majestic beaches with turquoise waters around the area. It's easy to access the beaches from here, so drop by if you want to take a quick swim!
Anyone visiting the area will feel rejuvenated. People who visited the place shared how transformational their journey was. If you're a busy city person who wants to try a new place for relaxation, check out their meditation retreats that are good for the mind, body, and soul.
Discover Retreats at El Sabanero Eco Lodge
Mexico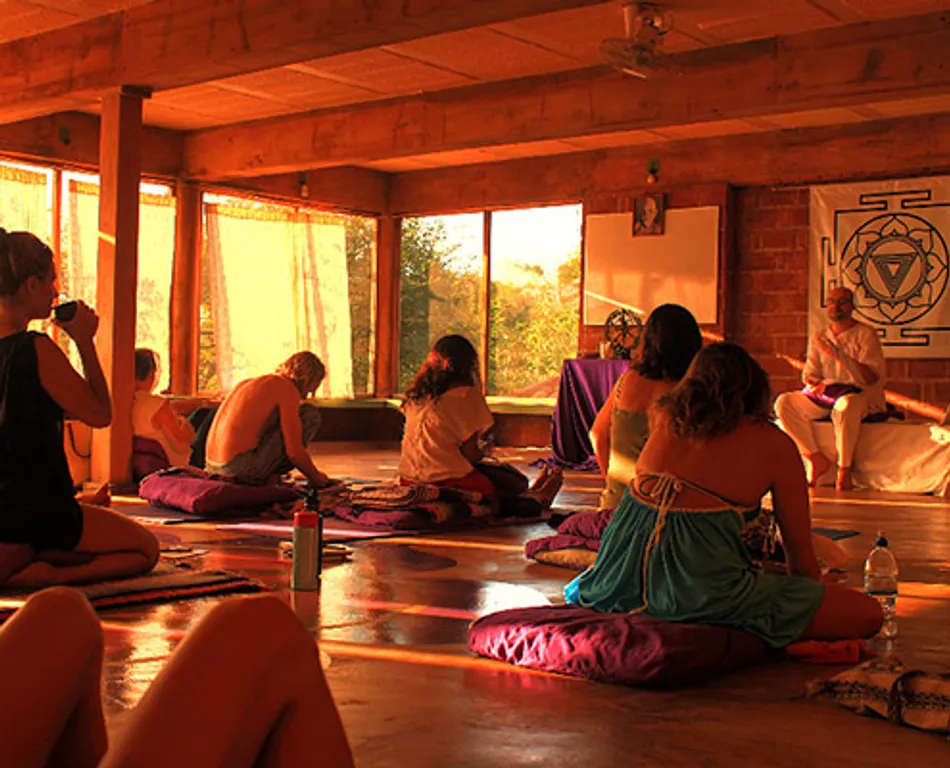 Develop an intimate connection with your inner self with a help of a professional.
Anyone is welcome to attend Hridaya Yoga Center located on a hill with a breathtaking view of the Pacific Ocean. The center professionally guides you through meditation, Hatha Yoga sessions, silent meditations, and more.
The place has a serene atmosphere of love, grace, and humility. Check out their meditation retreats and pick the best one for you.
Discover Retreats at Hridaya Yoga Center
Puerto Rico
Maha Vidya Yoga has different branches around the world. One of those is located at Jobos Beach in Puerto Rico, a popular destination for surfing and canoeing. If you're looking for a retreat with a nearby beach, this place is perfect for relaxation in a tranquil setting.
The programs at this retreat center can vary. Guests have experienced dietary therapy, gentle yoga asana, meditation, breath therapies, ayurvedic massages, cleansing techniques, and more. Your sessions can be personalized according to the examination and diagnosis of your Ayurvedic practitioner.
Discover Retreats at Maha Vidya Yoga
Bolivia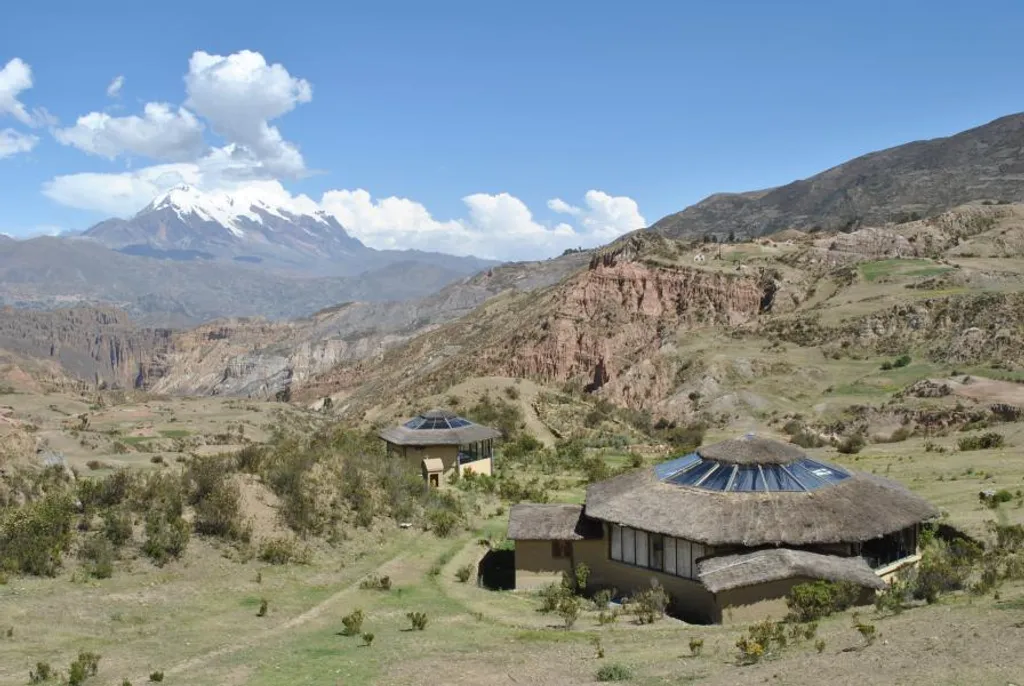 Bolivia is an under-the-radar location of the retreat. In the city of La Paz, you can find a sanctuary and a pristine environment in Sacha Runa Allkamari Retreat Center.
The place is not only used for retreats because visitors also enjoy the eco-resort and spa. You can access walking or cycling trails including the lush semi-tropical valleys with scenic views.
The Sancha Runa team has been working for more than 30 years with a focus on respect, love, and devotion to what they do. Some of the activities you can participate in are meditation, yoga, Tai-Chi, and therapies like massage, reflexology, and Reiki.
Discover Retreats at Sacha Runa Allkamari
Choose a Destination for Your "Me" Time
It's time to feel refreshed so you can face life's challenges at any time. These meditation retreats can allow you to relax and enjoy the fresh air and slow-paced activity you need.
Ready for your new adventure? Check out the meditation retreats here: