If you've been curious about embarking on a silent meditation retreat, questions have inevitably come up.
This is the silent meditation retreat bible—virtually everything you need to know about this unique type of meditation retreat so you can decide for yourself whether you want to go on this journey.
We'll walk you through beginner options if you're new to silent meditation, and we'll cover how a retreat can best support your needs if you're more advanced in your practice. After we break down a sample itinerary, we'll even show you how to find the best retreat for your level, traveling needs, and more.
No matter which group you're in, silent meditation retreats can be a fun and effective way to deepen your meditation practice.
How is Silent Meditation Different?
As we discussed in our guide on silent meditation, two key distinguishers separate this type of practice from other types of meditation:
It's an Unguided Practice, Traditionally
Many types of meditation are a form of guided practice, which means an instructor may talk during your session, guide your thoughts with vocal cues, or play music and other relaxing sounds in the background.
None of this happens in an unguided practice like silent meditation. Here, practitioners sit in complete silence the entire time so they can turn inward and focus on their breathing and bodily sensations more intensely.
Silent meditation instructors may set an intention for the session or offer vocal cues at the beginning to touch base with practitioners and get them in the right mindset for practice. But after that, these meditations are 100% silent and only guided by your thoughts, feelings, and sensations.
Sessions are Longer than a Typical 10-Minute Meditation Practice
Since it can be more challenging to get in this headspace, silent meditation sessions are often practiced anywhere from seven to 10 hours (or more!).
This extended time allows practitioners to fully immerse themselves in each session without worrying about a clock ticking down the minutes or hours.
To learn more about silent meditation, including its benefits and rich history, visit this guide!
If you're looking to take your silent meditation practice to the next level, a retreat is a natural progression that can be incredibly fulfilling and beneficial.
What is a Silent Meditation Retreat?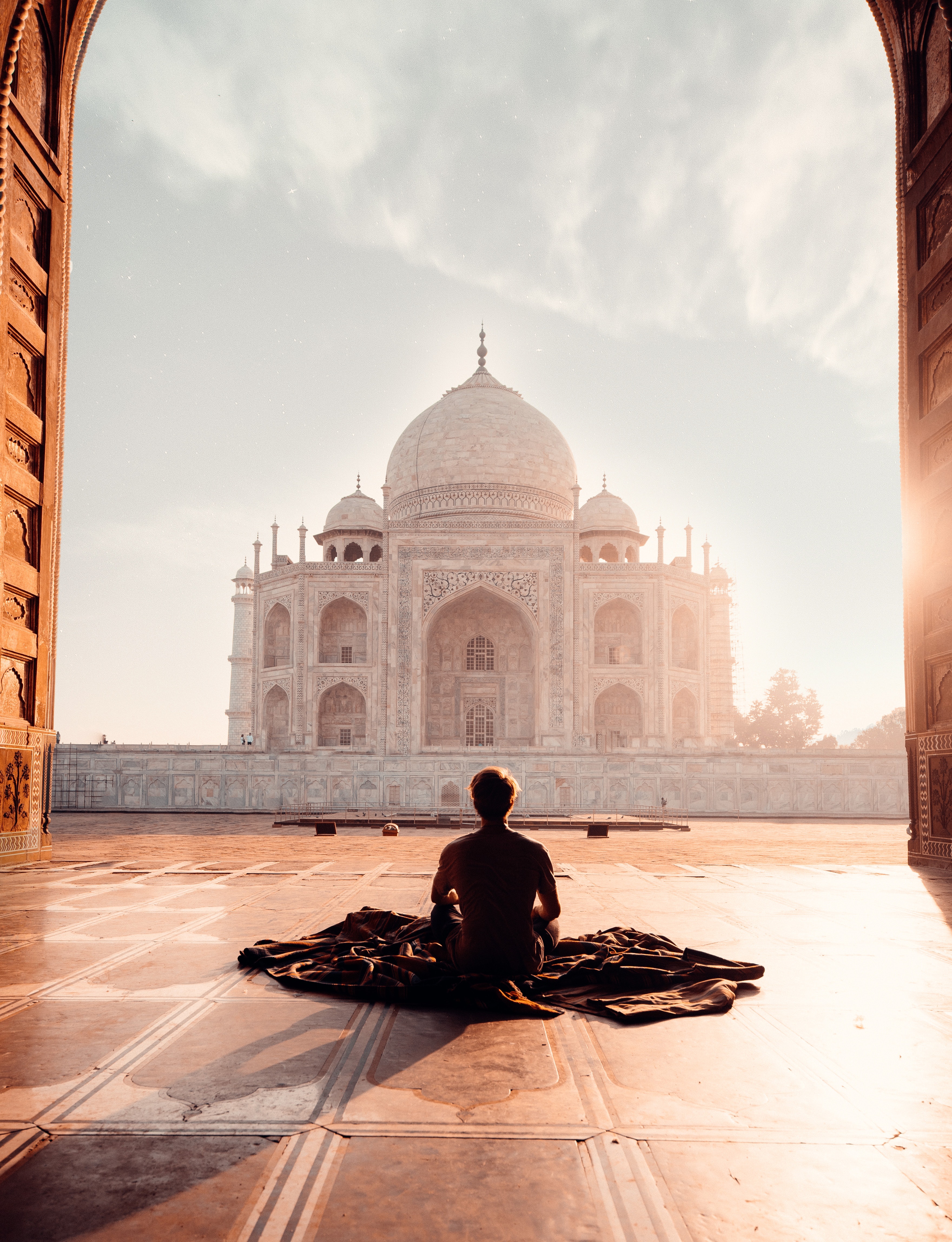 A silent meditation retreat allows you to disconnect from your everyday life so you can get in tune with your mind, body, and soul.
A silent meditation retreat can be as short as 1-3 day weekend. However, they're generally a bit longer and usually span seven to 10 days.
Destination vs. Virtual Silent Meditation Retreats
One of the biggest perks about silent meditation retreats is that they can take place in a beautiful destination or right from the comfort of your own home.
If you choose a destination silent meditation retreat, you can practice near the beach in Bali or Costa Rica and hear the waves crashing nearby. Or you can travel to the picturesque hillside village of Assisi, Italy, to connect with nature and visit beautiful monasteries.
If traveling is not an option for you, there are plenty of fantastic online meditation retreats that can be done from home.
Instructors from these online sessions usually provide helpful tips for getting in the zone when you're surrounded by everyday distractions, which can help you feel as though you've traveled somewhere far when you really haven't.
No matter which option you choose, embarking on this journey will help you:
Find Greater Focus and Accountability To Deepen Your Meditation Practice
If you struggle to sit in silence by yourself -- or have difficulty just finding the time or space to do so -- a silent meditation retreat solves this problem.
When you leave your everyday routine and enter the sacred meditation space, you'll find it easier to quiet your world and focus inward for longer periods of time.
These longer, more productive sessions can deepen your practice, encourage you to stay on track, and provide a more immersive and enriching experience.
Being surrounded by others doing the same, whether on-site at a dream destination or via virtual retreat, may also inspire you to be more accountable and find more discipline as you're locked into the moment.
What Can You Expect During a Silent Meditation Retreat?
When you're browsing for the best silent meditation retreat, you'll find the exact specifics of each listed in the description. This helpful insight will give you a better idea of what you can expect.
We handpicked a few to show you what a typical retreat may look like:
Silent Day Retreat
On this 1-day silent retreat, practitioners meet for just over seven hours to practice mindfulness and learn stress-reducing techniques they can apply in everyday situations.
This all-day retreat offers a variety of seated meditation sessions along with walking meditation, mindful eating sessions, and gentle yoga.
10-Day Hridaya Silent Meditation Retreat
The Silent Retreat Center in Italy also combines meditation with yoga.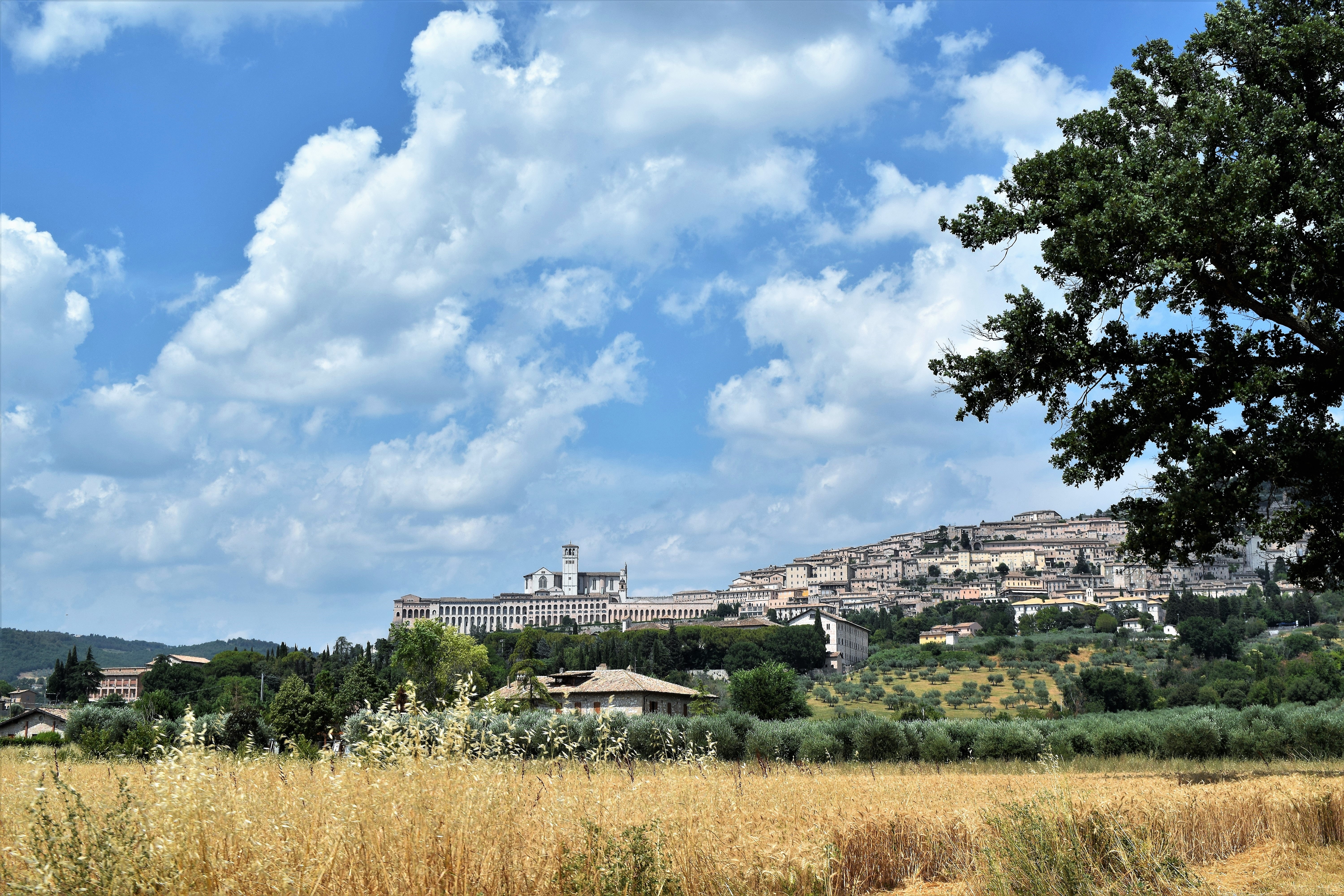 This particular retreat focuses on exploring the spiritual heart from a variety of different perspectives. To accomplish this, practitioners sit in complete silence while meditating and receiving inspiring teachings and lectures.
Doing this will help you reach deep states of consciousness and uncover the true revelations of your heart. This retreat also teaches practitioners how to be more centered and aware of the peaceful core that lies within.
5-Day Virtual Retreat: Letting Go of Our Story and Awakening to Our Lives
On this virtual silent meditation retreat, practitioners will spend five days stepping out of their usual routines and into silence to focus on awareness and investigate a direct experience with kindness.
Because it's virtual, the meditation teachers will offer daily instructions for how to leave your personal stresses behind so you can feel as if you're at a retreat somewhere far away instead of right at home.
This particular retreat also provides daily Dharma talks, teacher support, community building, and opportunities to connect with small groups of other practitioners at the beginning and end of the retreat. So, once again, you'll feel as if you've been transported outside your typical group of acquaintances without having to leave home.
This retreat schedule spans from 8 am to 8 pm and includes walking, movement, sitting, breaks for meals, and work time, which helps keep you on schedule and provides prompts for what to do next.
This type of itinerary is common for silent meditation retreats, as you'll see next.
Silent Meditation Retreat Sample Itinerary
Since each retreat offers a description of what you can expect, you'll also find a brief itinerary of what's planned for the days you attend.
While the complete list of activities depends on the silent meditation retreat you choose, many are structured in a similar fashion.
If you want a peek into what really happens during a silent meditation retreat, this sample itinerary from a silent meditation retreat in Assisi, Italy, dives into greater detail:
07:45 - 08:30: Meditative Movements
08:30 - 09:00: Breakfast (individually), in silence
10:00 - 11:00: Sitting/Walking Meditation
11:00 - 11:20: Break, in silence
11:20 - 12:30: Free time in the Center
12:30 - 13:00: Lunch, in silence
13:00 - 15:00: Free time in the Center
15:00 - 15:20: Break, in silence
15:20 - 16:00: Possibility for Sharing
16:00 - 18:30: Visit to Assisi's Sacred Places
19:00 - 20:00: Dinner, in silence
This eight-day retreat aims to connect practitioners to nature and silence, which is perfectly reflected in its schedule. All meditations, tea breaks, meals, and visits during this retreat are done in complete silence.
Information will be communicated as needed, but conversations and small talk are discouraged to help create that fully immersive silent meditation experience.
As you'll notice, practitioners will start the day with a silent breakfast solo, but they'll have the chance to connect and share with others on the retreat later in the afternoon. So you'll find the perfect balance between silence and community gathering all in one.
How to Choose the Right Silent Meditation Retreat
Now that you've learned more about silent meditation retreats, let's talk about how to find the right one to suit your needs and experience level.
All you have to do is follow these five simple steps:
Step 1: Determine Your Level of Practice
Sure, it may seem appealing to jump right into a 10-day silent meditation retreat in the jungle. But if you've never practiced a single day of silent meditation, you may be overwhelmed and less likely to reap the benefits you're hoping and expecting.
That's because while you'll still be learning the basics -- such as how to sit for that long and stay focused -- others who are more advanced will be tapping into a deeper state of being you can't expect to reach on day one.
So your first step to finding the retreat that fits you best is to be honest with yourself. Ask yourself what level of practice suits you right now.
If you're a newbie, you'll score incredible benefits by starting with a one-day silent meditation retreat. And with each lesson learned, you'll start to build the confidence to tackle longer sessions and retreats in the future.
On the other hand, advanced meditators will find much more value in longer retreats. They won't have to waste time with the basics and can dive in the deep end with other experienced meditators on their level.
So once you narrow down whether you're looking for a beginner, intermediate, or advanced silent meditation retreat, you'll need to move on to:
Step 2: Decide Whether You'll Be Able to Travel
Where you'll go for your retreat is often fun and exciting to think about.
There are retreat destinations in just about every locale you can think of, whether you want to travel to a peaceful mountainside, a beautiful beach in the south of France, or a monastery in Thailand.
So if you're able to travel, consider the destinations that sound most appealing to you. Explore anything that piques your interest and calls to your soul. Then work out the logistics of traveling to each location to determine the right one for your budget and needs.
If you can't travel right now, that doesn't mean a silent meditation retreat is totally out of the picture. A virtual retreat may work better for you right now until traveling becomes an option.
From here, you'll want to consider this next big factor in your decision process:
Step 3: Consider the Time You Can Commit and the Level of Silence You're Looking For
Can you step away from your hectic life for one day, five days, or a full two weeks? Break out your schedule and count up your vacation days to see how much time you can commit to your retreat, then you'll start to narrow down your options.
In addition to thinking about the length of your time away, you should also think about how much silence you're ready for.
If you're in need of just a little bit of guidance, a beginner option with a mix of silent hours and social time may be perfect for you. But if the thought of small talk feels like interference in your practice, you may be ready for retreats with less socializing and longer silent periods.
By figuring out your level of silence, you'll have a much easier time finding the best option for you.
Step 4: Find a Silent Meditation Retreat That Ticks All Your Boxes (and More!)
With the criteria you just uncovered, you're ready to start looking for silent meditation retreats that suit your needs.
The best place to browse the most current silent meditation retreat options is to visit a website, such as ours, that delivers a number of exciting options to choose from. You can browse by exotic locations, retreat length, meditation level, and more within seconds.
This gives you plenty of choices to ponder, and may even open up a world of possibilities you may not have considered.
Step 5: Book Your Silent Meditation Retreat and Let Your Inner Circle Know You'll Be Out of Reach
Once you find the silent meditation retreat that checks everything on your wishlist, book your session before you get shut out.
Silent meditation sessions -- whether to a dream destination or virtual -- often fill up fast because the class sizes are limited. And you don't want to find your perfect retreat only to get put on a waitlist.
Give yourself enough time to get everything in order at home before you embark on your journey to disconnect. The less you have to worry about when you're gone, the easier it will be for you to tune into yourself.
Make sure to let your inner circle know when you'll be on your retreat. No matter if you're traveling or participating virtually, you don't want interruptions disrupting your practice and taking you out of the zone.
Remember, you deserve this time to connect with yourself. So resist the urge to feel guilty over leaving your everyday life to work on your mental health and soul's needs.
As long as you give everyone enough notice to prepare, you can leave everything in good hands without worrying or burdening anyone (or yourself).
Then you can be fully excited about your silent meditation retreat on the horizon.
Ready to Try a Silent Retreat?
Few things can take your silent meditation practice to the next level quite like immersing yourself on a retreat.
Many silent meditation retreats include helpful insight and guidance from experienced instructors, yoga sessions, and a community atmosphere you won't find anywhere else.
And if you're more advanced and hoping to take your practice even deeper, a retreat will give you the time and space to explore just how far you can go.
With so many options for retreats based on your specific needs, you're sure to find the unique one that connects to your soul.
So, if you're ready to take your practice further, browse our list of current silent meditation retreats now, and you'll find your inner focus and an incredible experience all at the same time.