Colleen Cannon, founder of Women's Quest, was a competitive triathlete in her "former life". On her way to becoming a world and national champion, she devoted herself to a holistic approach for her wellbeing and sport performance. By studying with spiritual teachers like Deepak Chopra, John Douillard, and Dr Phil Maffetone, she wasn't just logging miles and spending hours at the pool, she was training her mental and spiritual being as well.
Cannon recalls, "I had these amazing mentors that were more about the holistic approach to health and wellbeing and how to build your vitality and your energy and not beat yourself up. So, I did Qi Gong, I did yoga before it was cool, I meditated twice a day, I ate really good food and I learned to support the body in that way."
She thought she had found her calling as a world-class triathlete. Then one day, a run through her hometown of Boulder brought her to a Hopi Native American ceremony in the center of town. "They were talking about the year 2000. They were talking about the future and what in the world was going to happen in the world, basically." Cannon says.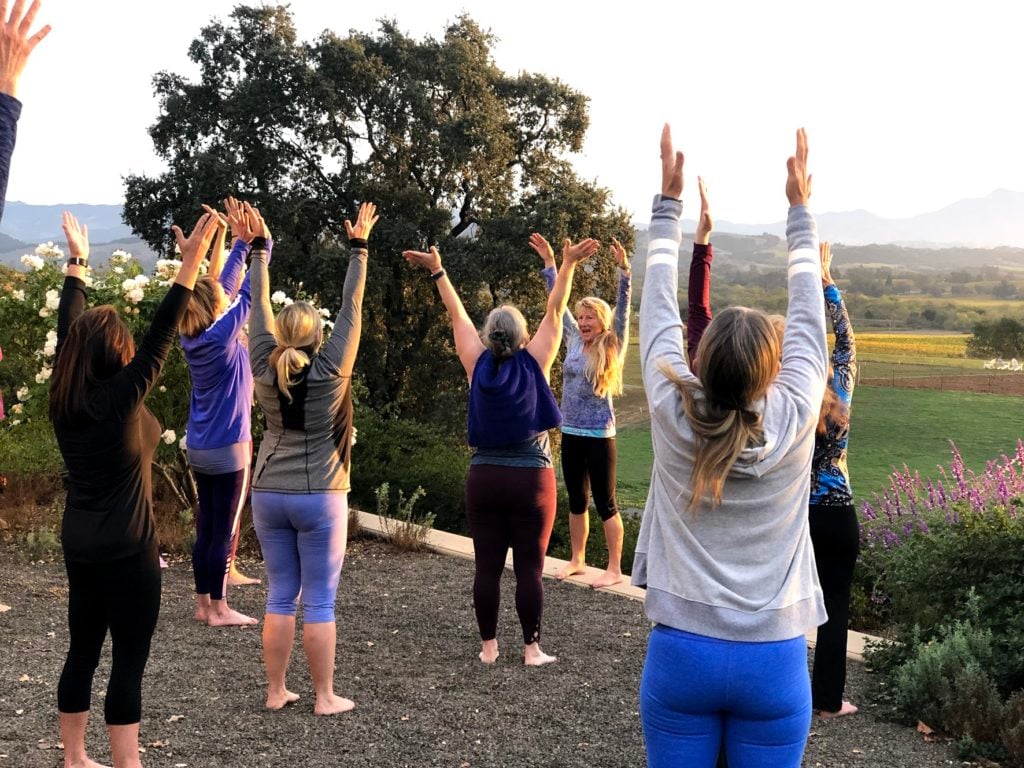 "So I went down and sat in the first row, and they were talking about what was going to happen. At the end, everybody got up and left, but I just couldn't leave. I was just sitting there. Seven of them came around me. I stood up and I thought I was in big trouble because I had my running outfit on. Anyway, they said, 'Women will save the planet'. They said it three times," she recounts.
It took about six weeks for the message to sink in and completely change Cannon's life path.
"It just clicked. I'm like, 'I have to start doing something to help serve humanity, this is ridiculous.' So, I called my husband and said, 'I've got to start saving the planet, I've got to do something else.' So, I used my skills and everything that I had learned to become a professional triathlete, but I knew that I wanted to combine the physical aspect with the holistic [aspect of] mindfulness."
This series of events lit a fire for Cannon. Through her inspiration, Women's Quest was born.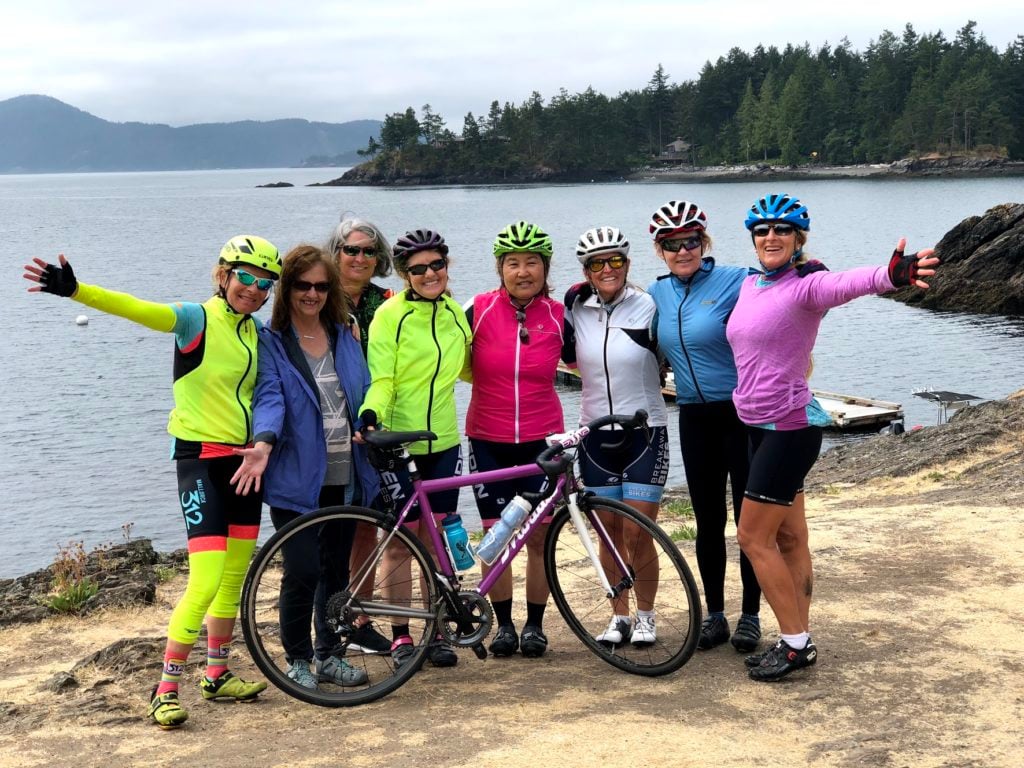 Cannon uses the tools she learned throughout her career as a triathlete to support, empower, and offer transformational experiences, working with thousands of women since 1992. She takes participants on cycling tours, surf trips, hiking adventures and just about any water sport you can imagine. She also supports participants in learning meditation and yoga because she believes deeply in the power of a spiritual practice. The mission of Women's Quest is to provide, "enriching, rejuvenating adventures to renew the spirit and strengthen the body," through the power of time outdoors as well as in self-reflection.
Women's Quest offers what Cannon believes to be the key aspects to transforming a woman's relationship with herself - which helps to heal the world. "I wanted something that was for women that would inspire them to be the best that they could be, or try something new maybe, and get them out in nature so they could take that back with them to their children or to their partners or husbands. And I thought that that would be the trickle-down effect to save the planet. That's been my overall plan: to empower women."
Being in Cannon's presence and under her guidance is empowering enough. Her drive, her soulful joy, and her palpable commitment to inspiring and uplifting others is contagious. And participants feel it.
After that fateful day meeting the Hopi elders, she knew she had to jump in without a guidebook or any idea what she was doing.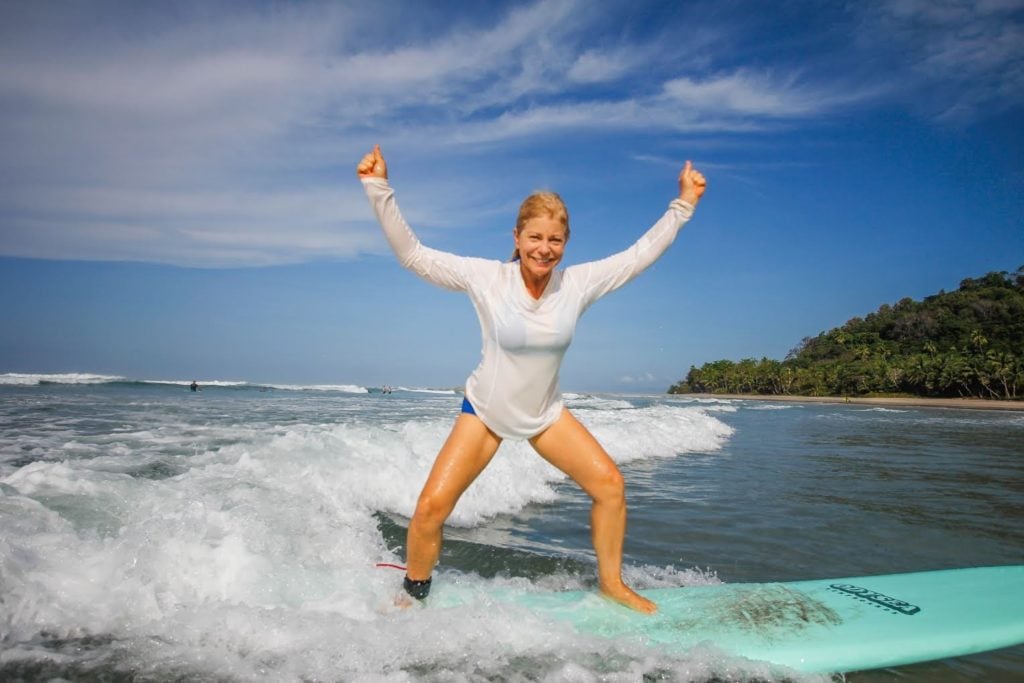 "Back then we didn't have the internet, but the [elders] did kind of say, 'You'll find your guides, you'll know how to do this,' and I'm like, 'ok!' As I did with triathlon, this sounds like fun let's do this! I just jumped in and started it. And it's really been an awakening experience and it's been a real blessing in my life to be able to nurture women in this way."
Cannon and her staff share a deep commitment to offering women accurate and helpful knowledge to bring out the empowered athlete and mindful being in each individual. As a result, her global retreats -- each of which she still attends personally -- provide transformative experiences for women of all ages and abilities.
With over two decades of incredible retreats under her belt, the mission of Women's Quest to change the world by empowering women is no doubt the rippling out. The uplifting effects are being felt far and wide across the world thanks to the determination and guts of one strong woman.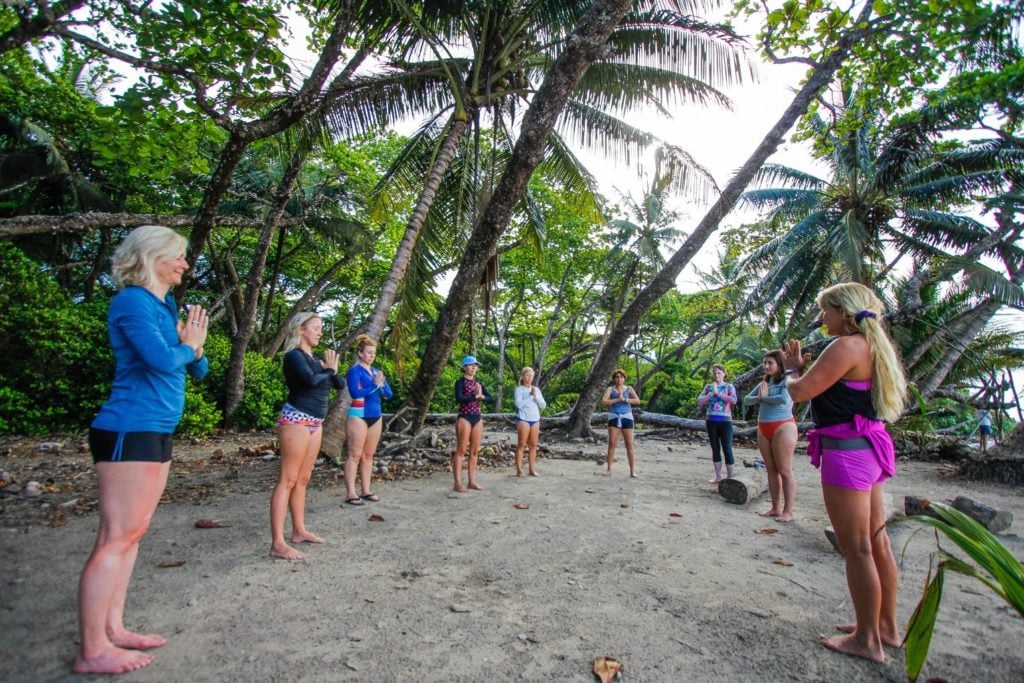 Colleen Cannon founded Women's Quest after a highly successful career as a professional triathlete. Her passions, besides chocolate and being in nature, are liberating and empowering women through movement and balance, and targeting their true "hearts' desire." Colleen continues to evolve adventures for Women's Quest, delighting in ways to enchant women that evoke happiness grown from joyful physical experiences. Visit Women Quest's center page to learn more!